Retro Halloween!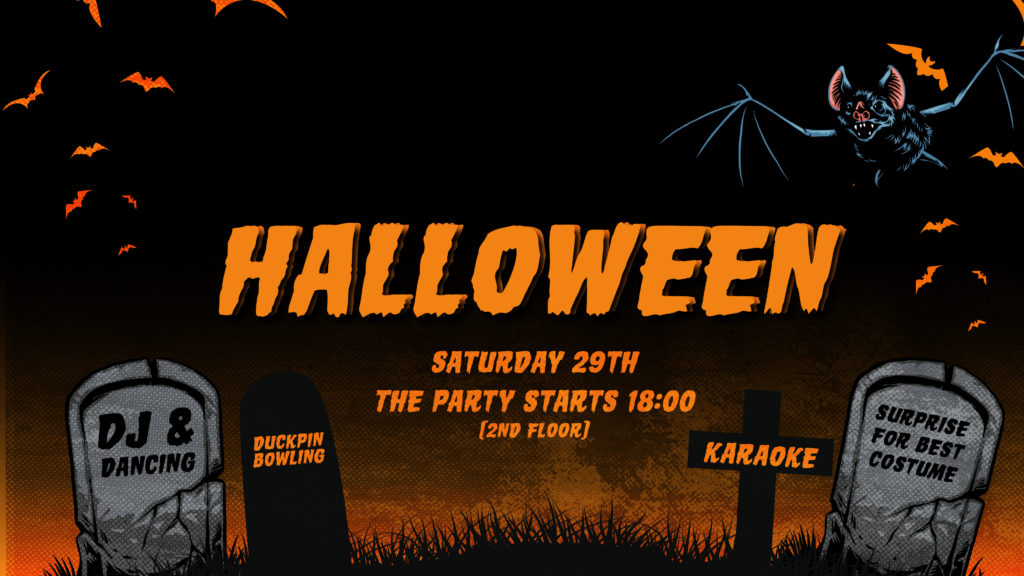 This year we combine retro nights with Halloween! The party starts 18:00 on 2nd floor. 
What can you expect?
DJ as always! DJ Tony will make sure to deliver music that makes you dance your shoes (or halloween makeup) off. We promise spoOky vibes, decorations AND suprises for the best costumes!
Our staff will pick out the table, group or individuals with the best costume-idea and/or originality. 
 You can be a group with themed costumes, couples or just an original individual!
The theme this evening is as easy as; Retro night! Dress up as something old school. 
Do you need any examples?
 Here a few ideas;
Luigi & Mario, zombie, Kill Bill, Dracula, wear a 'Grilldress', Jack Skellington, or dress up as the Addams family! These are just a few ideas – visit your childhood and let the imagination loose!
You don't have to dress up like something specific (or be in a costume at all) – the point is to have fun, dance and have a good time!